This will be a special time of discovering what "True Freedom" really is. True Freedom in Christ, True Freedom from burdens and sins, True Freedom to be who Christ has made us to be. Karen Robertson will be teaching + Jackie Miller will be leading us in worship. So excited to see what the Lord has in store for each of us!

We will have wonderful food prepared by our very own gourmet chef; MariElena Raya, raffle prizes, games, and lot's of opportunities to get to know the other women in our church!

In the past we have had access to County Park Cabins, this year JICC is not coordinating any sleepover details, but ladies are welcome and encouraged to organize a fun place to stay with other women coming to the retreat! James Island County Park is a 5 minute drive away, there are also several Airbnb homes close by that you may reserve for your group.
She is clothed with strength and dignity;
she can laugh at the days to come.
Our church is committed to inter-generational ministry. We believe that there is great value in the older training the younger (Titus 2), and for the younger to bring excitement and energy to the older.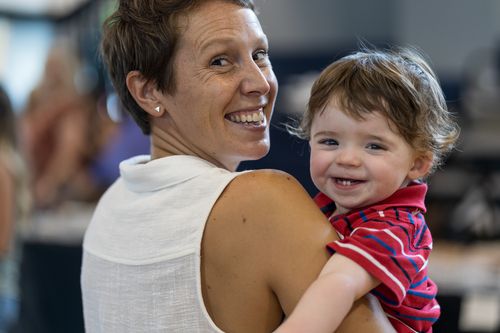 January 14th - March 24th
Tuesday Mornings 8:15 - 9:45am
Childcare available for 8:15am class in church nursery.

OR
Tuesday Evenings 7:00 - 8:30pm
CURRENT SERIES:
"God of Covenant"
A 10 Session Study in Genesis 12-50
Suggested donation for "God of Covenant" book is $15.